Aim to Sustain widely praised during Game Fair launch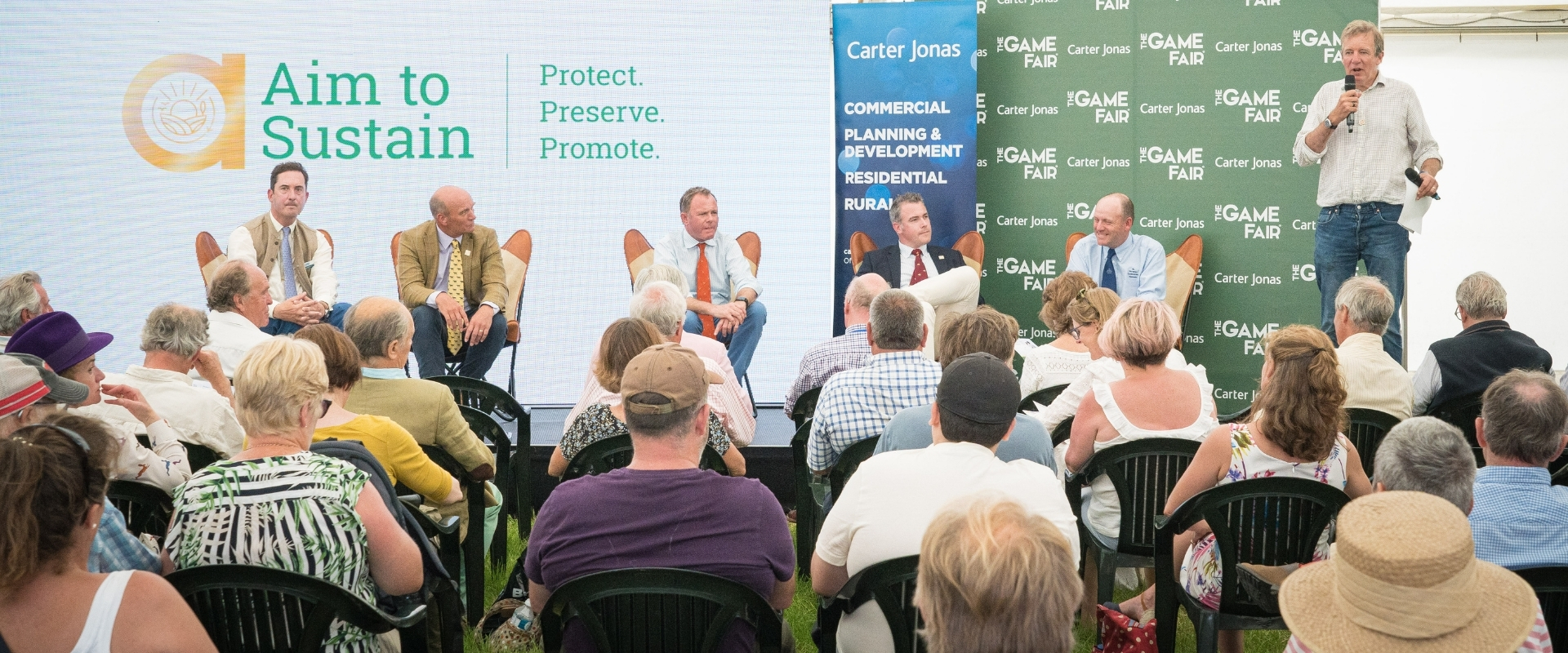 Aim to Sustain enjoyed successful trade, press and official public launches on the first day of The Game Fair at Ragley Hall.
The partnership, which brings together nine leading countryside organisations, was widely praised by those in attendance at all three events.
The official launch of the partnership took place in the Carter Jonas Game Fair Theatre, which was packed out by interested members of the shooting community in anticipation of the annoucement.
All nine organisations were well represented and took a variety of insightful questions from the knowledgeable crowd in attendance.
Speaking in The Game Fair Theatre, Nick Herbert, chair of the Countryside Alliance, pressed the intent of the partnership to the packed house, saying: "Its not before time that the organisations have chosen to come together in this way. This is a clear signal of intent to fight for the future of sustainable shooting".
Aim to Sustain moves now into a 10-week consultation, which seeks to gather the views of the shooting community to ultimately steer the direction of the partnership.
You can have your say by taking part in the consultation here.