Aim to Sustain at the Game Fair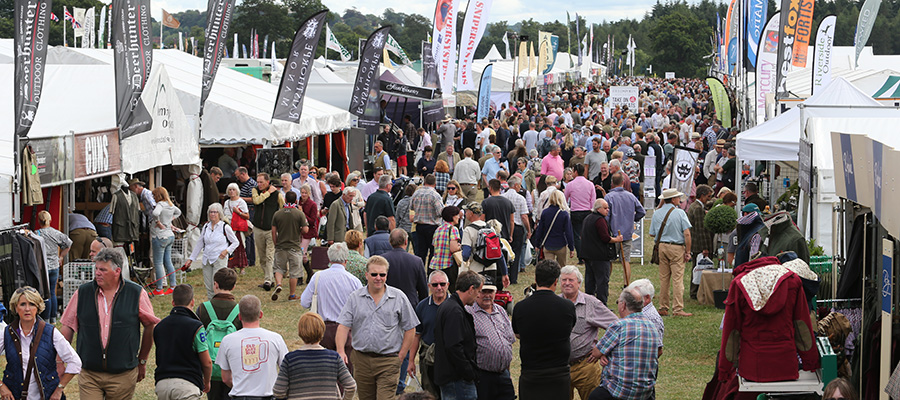 The Game Fair is a celebration of all things country life – that very much includes field sports and shooting.
Taking place in the stunning surroundings of Ragley Hall, the organisers are fully expecting these three days to be the biggest yet. Bringing together friends and family members from across rural Britain, boasting a comprehensive schedule for the entire family.
Aim to Sustain and several of our partner organisations will be in attendance, engaging and interacting with the community to ensure we are doing the very best we can in representing their interests – both within our sector and externally to the wider public.
We will be hosting a question and answer session in the Game Theatre on Saturday Lunchtime. Last year's version was a real success, with an engaging discussion taking part which has helped to shape our activities over the last twelve months. We're hoping for the same again.
Constructive criticism is most welcome, along with any positives you feel we can build on. Bringing together such diverse partners is not always easy, but we're pleased with the positive change delivered so far though we acknowledge that there is lots more to do. Progress made, with more to come.
In addition, we have designed and commissioned the Aim to Sustain Game Fair quiz – test your shooting knowledge to enter our prize draw and potentially win one of two 500 sets of Eley cartridges. Very kindly sponsored by one of our partner organisations, BASC.
The quiz is designed to be fun, but also highlight one of our key policies driving Aim to Sustain activity – self-regulation. We believe that through demonstrating a responsible sector, we can prove to decision makers that bureaucratic legislation and restrictions are not necessary.
If you're at the Game Fair, look out for one of our many banners. Scan the QR code, complete the quiz and those who receive full marks will be entered into the draw. More than one attempt is allowed, so if you narrowly miss the target – brush up on your shooting knowledge and have another attempt to potentially win.
It's set to be a fantastic weekend and we're looking forward to seeing you all there.