Aim to Sustain appoints new Chair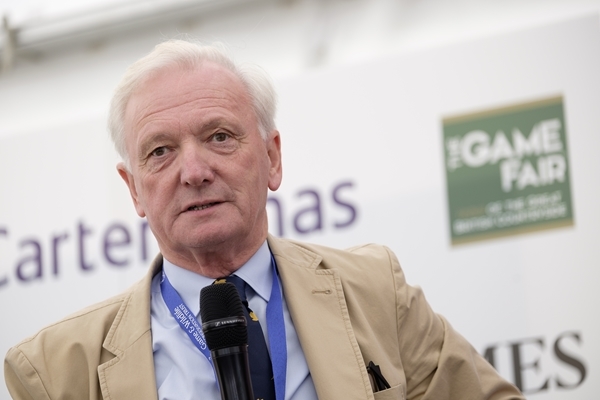 Ian Coghill, a life-long conservationist, has been announced as Chair of Aim to Sustain.
Mr. Coghill will be taking over on an interim basis from Nick Herbert (Lord Herbert of South Downs), Chairman of the Countryside Alliance (CA) and Eoghan Cameron, Chair of the British Association for Shooting and Conservation (BASC), who have co-chaired the partnership since creation in July 2021.
Aim to Sustain (A2S) is a strategic partnership of rural organisations working together under a common banner to maximise the contribution sustainable game management makes to a species rich countryside and defend the way of life of rural communities. It works to promote and protect game management and associated wildlife habitats in the UK and strives to support sustainable and responsible shooting, environmental balance, animal welfare, local communities and the rural way of life.
The organisations that comprise A2S work together to deliver the highest standards of self-regulation, the most persuasive and credible research, and the most effective political and public engagement for sustainable game management.
The news of Mr Coghill's appointment has been welcomed by the shooting community. Following retirement from a 42 year career in the public sector, Mr Coghill became Chairman of the Game and Wildlife Conservation Trust for over a decade, until his retirement a few years ago.
Lord Herbert said: "Ian's appointment as interim Chair represents a strong step forward in our ongoing fight for the future of sustainable game shooting. The political challenges facing our community continue to grow by the day and it is through this partnership of rural organisations that we can effectively advocate for sustainable game management".
Eoghan Cameron said: "The environmental, economic and social benefits of sustainable game management are well known within the rural community. It's an extremely positive story that must be told to decision makers and the general public, particularly as we approach a general election. Ian's background and wealth of experience put him in a perfect position to oversee that mission".
Ian Coghill said: "Properly conducted game management is a vital force for good over vast swathes of rural Britain. There is a wealth of science that demonstrates how, when land is managed with sustainable shooting as one of its outcomes, the results are beneficial to the landscape and its wildlife, and to the economy, culture and society of the local area.
It is vital that politicians of all parties, and policy makers of all sorts, are left in no doubt of the enormous contribution that game management makes to achieving our goals of maintaining rich wildlife, beautiful countryside and local communities."